Device and third-party software integration mean an extension of additional external data to an existing project using different devices or APIs (Application Program Interfaces). Using third-party software, developers can create a new solution in a shorter period of time, taking already existing components instead of writing new code from scratch, connect any type of device to your software to obtain new data, analyze it and process to automate the delivery and save operational time.
For example, if you want to design an app for delivering some services online, you may need a chatbot. The developers can create a new chat interface or use an available API and integrate it into your solution, that will be much easier.
The need for device and third-party software integration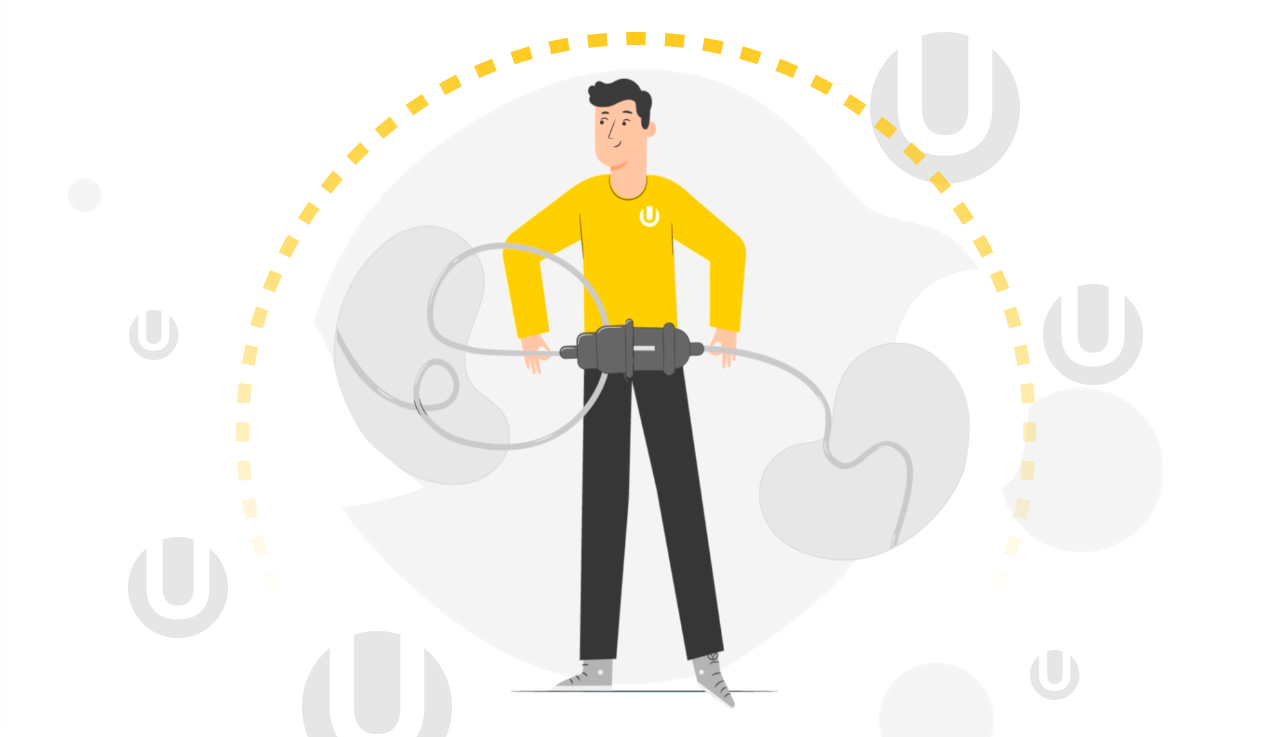 Let's look at some main benefits of such integrations:
Time-saving. You can spend months coding a new solution or choose to use the ready-made integrations and pay more attention to other important developmental processes.
Cost saving. The fewer man-hours you spend on creating new solutions, the more money you can save for other parts that need to be improved.
Choosing the best features. When choosing among the third-party integrations, you can add the best possible features and devices. There a lot of experts in certain solutions, so you can use their ready-made devices or APIs and avoid possible issues.
Medical device integration is a necessary part of most digital healthcare solutions aimed to deliver affordable services attuned to better patient outcomes. Such device integration can be often seen in health monitoring systems, symptom identification, and analysis systems.
Software integration can raise the production greatly, but if an app is built using too many devices and third-party integrations, this can lead to the major difficulties in its performance in the future.
Software integration examples by UppLabs
E-Commerce shopping platforms: Shopify, WooCommerce, etc.
Payment systems: PayPal, PLAID, LiqPay, Stripe, etc.
Development platforms: Firebase, Chatfuel, Heroku, etc.
Third-party services: Sentry, PubNub, etc.
APIs: social networks, Google Maps, Salesforce, etc.
Device integration examples by UppLabs
Medical devices: MRI machines, PET and CT scanners, and x-ray machines, dermatoscopes, etc.
Wearables: Smartwatches (Apple Watch), fitness trackers (Fitbit), etc.
Smart Home: Google Alexa, Amazon Echo, Google Nest, etc
Device and third-party software integration and your project cost
If you are thinking of adding device and software integrations to your product (be it a platform, web or mobile app, etc.) you need to keep in mind the following aspects:
The more integrations you would like to involve, the higher will be the final cost of your project. Bigger projects need more technical features. If you need a quality product, you need to hire the best experts who can implement all necessary devices and third-party software integrations taking into account all spending and risks.
Heads Upp! We know what to do!
Hire UppLabs!
Such integrations require more holistic testing, that's why you will need to find the qualified quality engineers able to check the compatibility and interaction of your app and provider's API, as well as provider's devices.
You will need to have constant reliable maintenance of the integrations and be ready to hire a responsible maintenance team.
Software integration can boost the production greatly, but if an app is built using too many devices and third-party integrations, this can lead to the major difficulties in its performance in the future.
Benefits of working with UppLabs
Whether your project is at the initiation or the execution stage, our professional team can meet your needs and provide any software or devise integration smooth and flawless. UppLabs is the right choice for those who expect to get the device and third-party integrations of web/mobile apps of any complexity at the highest quality.
We specialize in working with small/mid businesses and enterprises in Fintech, Healthcare, and Real Estate.
While working with us you can gain:
Expertise in technical requirements, HIPAA compliance, Fintech regulations, software and device integration of any complexity, and development of roadmap formation;
Requirement analysis and coming up with the right solutions;
A quick prototype to validate your idea or an optimized scalable platform;
Transparency of the work processes;
Accessibility to team members who are working on your project;
Result-oriented and high-quality work;
The code that is written following best practices;
The functionality that is manually tested by our QA specialists;
A dedicated development team or developer for your project/tasks;
Efficient communication;
Solid results and good vibes.
See our team and hire us!
We hope to win your business and build a long-term relationship with you!