The current global fintech technologies market size is over $110bn. But development in fintech is growing. Experts say the market will grow at a CAGR of 20.3% until 2030.
Financial technology (Fintech) refers to applications that support or enable banking and other digital financial services. Some fintech solution options include AI, biometrics, blockchain, and eCommerce.
Keep reading to learn about the latest Fintech trends in 2022.
Alternative Banking Options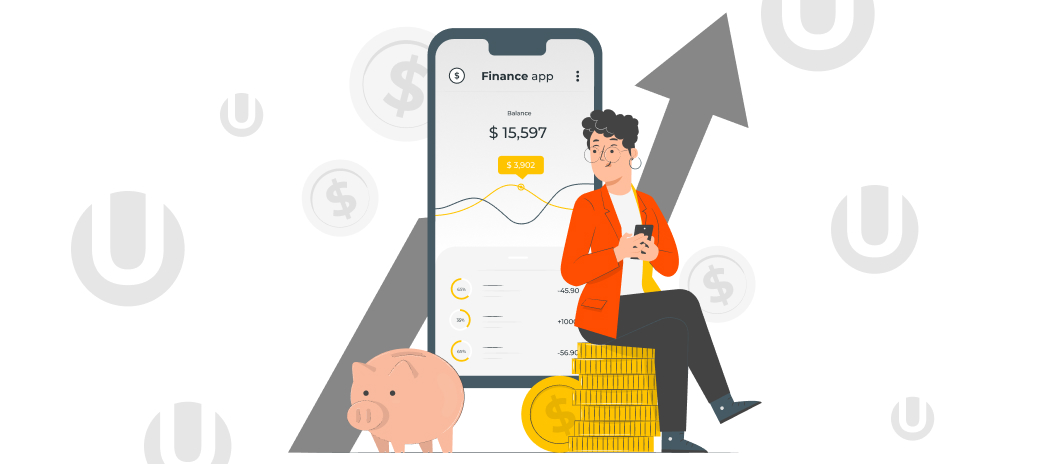 Brick-and-mortar banks are starting to lose their edge to new banking options. Traditional banking remains more personal than online banking. Yet, new choices offer enhanced benefits to customers.
Now some traditional banks are adding these technologies to their service offerings. Here are some fintech developments in banking.
Digital-Only Banks
Because of their convenience, digital-only banks are growing in popularity. These banks virtually provide services like P2P transfers and contactless MasterCard.
Digital-only banks also boast:
Free or low transaction fees
Fast account opening
No paperwork
Free debit cards
Resetting your pin from home
Snap-a-pic or instant bill payment
Expense management tools
Real-time analytics
Process simplification
Mobile deposits
Access to cryptocurrencies
Still, many are skeptical of this new financial technology. If you cannot resolve a problem online, what happens next? You can see a banker or customer service agent with a traditional bank.
Digital-only banks are also prime targets for cybersecurity attacks. It's unclear whether these banks will succeed in the market going forward.
Neobanking
Neobank is a form of the digital bank. It offers services on mobile phones or other digital platforms. These banks attract young consumers with superb customer service and unique product offerings.
They also focus on underserved industries is SMEs and retail. But, neobanks will need to become profitable and innovate new services. Or else, they could lose their competitive edge against traditional banks.
Thanks to the technology, neobanks can offer the following practical functionality and features:
Transferring money to other accounts in a few clicks;
Splitting bills and money into several accounts;
Rapid international payments;
Use of ApplePay;
Setting a joint account;
Security and control over spending;
Fee-free cash withdrawal;
Interest rates calculations;
Constant customer support;
Receiving entire history of purchase;
Open Banking
Opening banking provides third-party financial service companies open access to the following:
Consumer banking information
Transactions
Financial data from banks and non-bank financial institutions
The practice of open banking uses application programming interfaces (APIs). Consumers can use the networking of accounts and data across institutions.
For example, if you want to switch a checking account from one bank to another. The API can help this process. APIs can also view your transaction history. Then, they can identify the best financial products and services for you.
Open baking aims to help consumers:
Lower debt
Make better financial decisions
Grow long-term wealth
Payment Innovations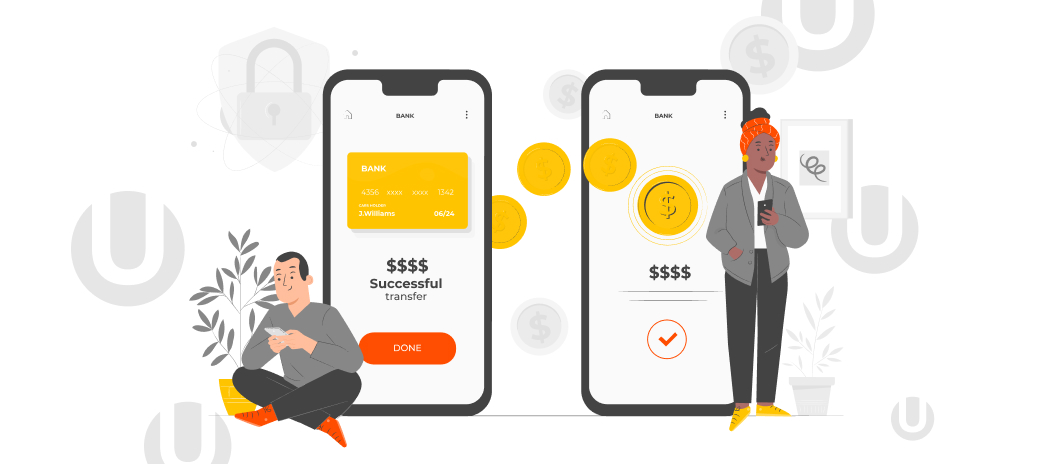 Digital banks are driving payment innovation. Mobile wallets and payments are already prominent. Digital wallets that use rewards and credit cards are pretty popular. For many, physical wallets are already ancient.
Contactless payments and smart speaker systems are becoming more popular too.
Data shows that GenZers are driving this change.
Biometric Security
In the development of fintech, security remains a top concern. Mobile banking and digital services raise many security problems.
Fintech companies use biometric systems to enhance security levels and safeguard information. Yet, the biometrics market is also changing. Right now, fingerprints are the most common biometric scan.
Contactless solutions will soon take over the market. Voice and face recognition systems are on the rise. Today the biometrics offers the following types:
Face recognition
Fingerprint recognition
Iris recognition
Voice recognition
The main rules for the protection of data include such technologies as:
Use encryption of sensitive data
Use of AI and ML
Tokenization
Secure code and architecture
Secure authentication
Role-based access control (RBAC)
Password expiration
Tracking and setting a limit for sign-ins
Use of code obfuscation
Blockchain
Blockchain is shaking up the financial industry. It will completely change the way financial transactions take place worldwide. Of course, blockchain is famous for its decentralized system.
It's inspiring the development of online peer-to-peer financial platforms. The distributed ledger technology greatly improves current procedures and systems.
Further, traditional banks are already using blockchain technology. It is because blockchain offers low transaction fees. Banks want to reduce their expenses and enhance internal procedures.
​​Trends in the blockchain include digitalization. Companies are constantly working to improve the user experience by implementing AI and machine learning to understand customer needs better. It is possible to enhance the security of international transactions and personal identification with blockchain technologies.
Smart Contracts
Smart contracts are digitalizing trust. It is the reason why transactions remain safe. Instead of working with a lawyer, two parties can sign a smart contract. The contract uses cryptographic keys. It's like a digital signature.
It makes it nearly impossible to breach the contract. Smart contracts live on the public blockchain. They offer complete transparency to users.
Blockchain can secure information on an encrypted network that can be accessed from anywhere in the world, so speed and security are evident. The main advantages of contracts are:
Autonomy. These contracts are always concluded between individuals or legal entities but without intermediaries.
Cost reduction. Since the contracts are not dependent on a third party, costs are reduced.
Speed. Smart contracts use programming code to automate tasks that would otherwise be done manually. Therefore, they increase the speed of business processes.
Security. The decentralized control process eliminates the risk of manipulation since execution is automatically controlled by the entire network and not by a separate part.
Decentralized Finance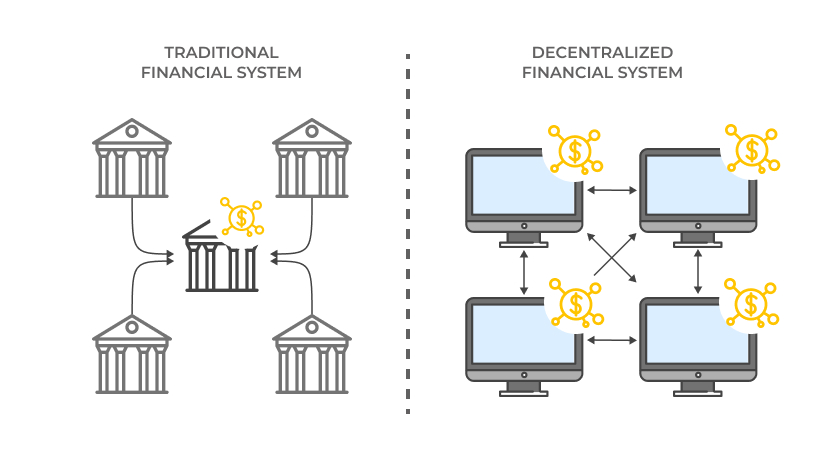 Another growing trend is the DeFi – Decentralized Finance. Decentralized finance (DeFi) is a set of specialized applications and financial services based on Blockchain technology.
The main idea of DeFi is to create an independent and transparent financial ecosystem that is not affected by regulators and the human factor.
With the help of DeFi, finance becomes available to anyone: users conduct transactions and resolve financial issues directly with each other, and not through intermediaries in the form of banks, courts of brokerage organizations, etc. Software for a decentralized ecosystem allows buyers, sellers, and creditors to interact and borrowers.
The main features of the DeFi ecosystem are:
Stablecoins cryptocurrencies
Farming – any action aimed at obtaining tokens for any activity, as a rule, providing one's computing power for blockchain calculations
Issue of tokenized shares
Decentralized Exchanges (DEXs)
Cryptocurrency loans
Synthetic assets – creating derivative financial instruments (derivatives) in the blockchain.
The DeFi boom occurred during the coronavirus pandemic. In 2020, the decentralized finance market grew steadily, adding several billion dollars every month, and it's still growing.
Mobile-first solutions
Another critical trend is Mobile-first solutions that require no downloading. These solutions include mobile experience and various digital channels of communication for banking. It allows to improve the level of interaction and use the smartphones to manage credit limits on cards or put deposits, get cash backs, or process money transaction.
The main factors that influence the popularity of this trend are:
Faster adoption of Smartphones
Increased innovation
Providing more options for banks and their clients
Personalized customer experience
Complete control over client's finances
Reduced expenses for banks
Artificial Intelligence (AI)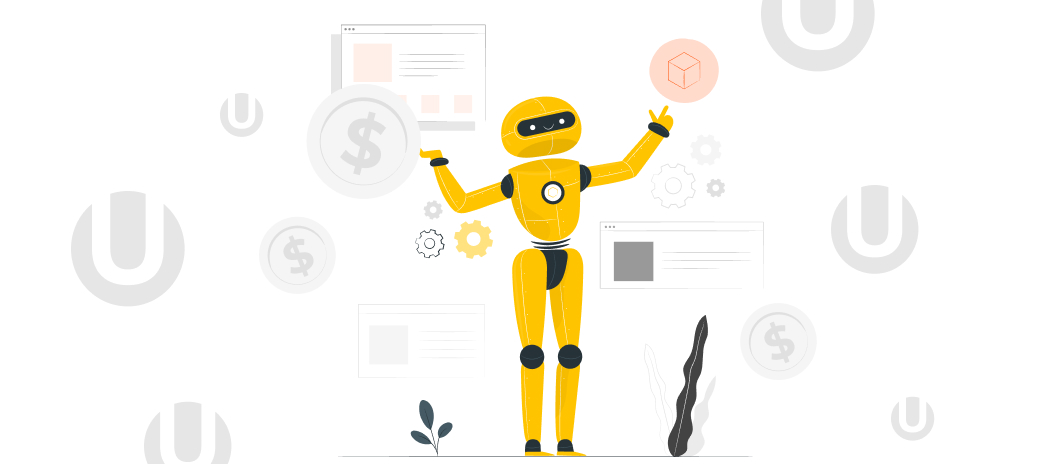 AI software for financial companies will allow for faster transactions. It's also helping financial banks handle large transactions.
AI is great for customer convenience too. Customer service software uses chatbots and other smart systems to guide users. Two examples of customer service software are Freshdesk and LiveAgent.
The scale of the use of Artificial Intelligence in Fintech is expanding from services to customer-oriented (such as chatbots, personalized marketing) to internal risk management processes (e.g., automation of operations, contract analysis, automatic risk management).
AI can also deal with the growing number of cyberattacks and financial fraudsters. AI will help banks realize billions, if not trillions of dollars in savings in the next ten years.
Examples of AI implementation in the Fintech:
Financial forecasts and analytics,
Fight against fraud
Visual identification
Optimization of business processes,
Client's credit profile
Personalization
Conversational chatbots,
Investment management and advisory robots
Credit risk assessment
Automating refund requests
Fintech Regulations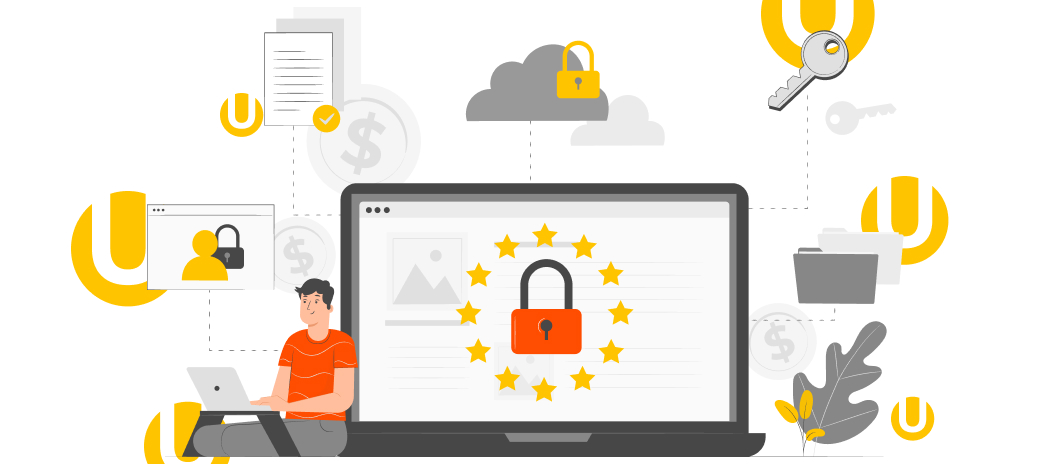 Naturally, the financial sector is one of the most regulated industries globally. With innovations and cybersecurity threats, more regulations will come.
Blockchain technology will also add a new dimension to regulation.
A critical topic for regulators will be the topic of data ownership. Digital banking and integrated platforms will draw questions and scrutiny on this concept. But, in time, countries will address these concerns and adopt national standards.
Comprehensive regulations can help ease those who worry about safety, security, and ownership.
Financial Inclusion
One final trend in fintech is inclusion. Nations, businesses, and investors want to see fintech promises extended to individual customers. This is especially true for marginalized communities.
The Alliance for Financial Inclusion (AFI) ensures that fintech doesn't leave out vulnerable communities as it transforms the global economy. Fintech has the power to help marginalized socioeconomic communities access financial services.
The Future of Development in Fintech
The examples in this article are just some of the many in the development in fintech. With such rapid growth, consumers and businesses can expect to see innovations throughout the year.
The main trends of Fintech are:
Banks and financial institutions will use every step of the customers to fully understand the life and needs of users and personalize the services offered with the help of Artificial Intelligence.
The bank's role will be to identify and offer the customer the most relevant service at the moment, as well as order and ensure its payment.
Payment for products and services will become "invisible" to customers.
Interaction with customers will be as convenient and straightforward as possible with the help of voice, biometrics, and wearable devices.
Credit products will become more flexible and personalized.
Platformization – banks will create digital platforms where the customers will choose from the services offered by different providers.
Digital currencies will improve the convenience and speed of payments and allow users to launch innovative services.
Contextually relevant financial services will replace traditional banking products.
Cybersecurity will be used to protect AI data.
If you're ready to get secure and compliant fintech software, book a call with us now. At UppLabs, we offer top-quality software development and technical expertise.