Since 2014, UppLabs has been a key resource for such a movement. Our highly experienced team delves deep into our partner's business needs to bring to fruition a complex digital solution. And now, UppLabs is among TOP Ukrainian Development Companies in Clutch's 2021 Leader Awards!
Finance, healthcare, and real estate are among the many industries that are being driven towards a fully digitized landscape. Tools and technologies have been built to specifically cater to field-related operations — simplifying them and taking tedious manual work out of the equation. 
We have upheld our commitment to excellence, evidenced by our numerous achievements as developers in the fintech, healthcare, and real estate spaces. This year, we are thrilled to add yet another accomplishment to the list as UppLabs has been included in the list of Clutch leaders for 2021. Being among the best web development companies on Clutch is a great recognition for us. 
Clutch is a platform that allows businesses to identify, assess, and select providers from around the globe. Their extensive team of analysts checks the legitimacy of customers' claims, ensuring that enterprises and individuals could make sound decisions based on verified and unbiased reviews.
The Clutch Leader Awards is a yearly recognition of the best-performing companies on the website that exhibit stellar customer service and excellent product delivery. As such, we are extremely grateful to be named as a top development company in Ukraine!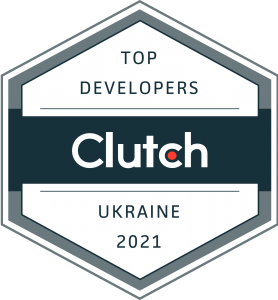 "It is an honor to be named among TOP software development providers on Clutch!"

—  Vitaliy Dyachenko, UppLabs CEO & Founder
One of our most recent clients had this to say about UppLabs: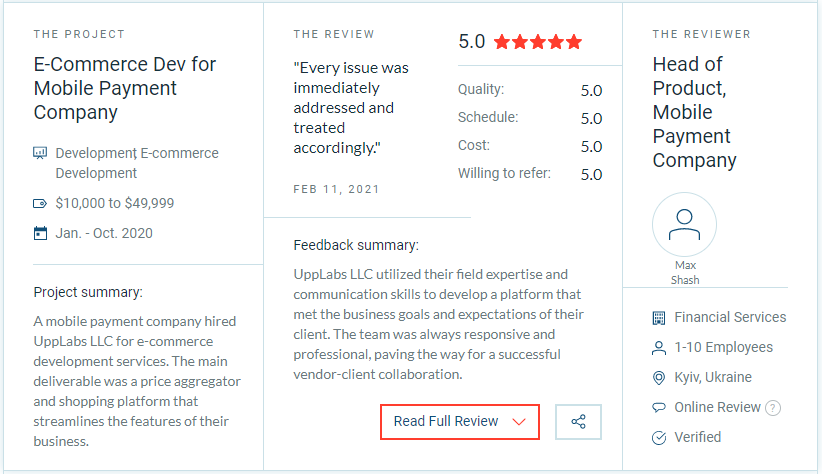 Additionally, we've achieved success in Visual Objects, a sister site of Clutch where developers can showcase their works in a digital portfolio. We are optimistic that industry praise combined with an accessible display of our projects will encourage potential clients to collaborate with UppLabs for their development needs.
On that note, we extend our heartfelt thanks to our partners and clients who, in allowing us the opportunity to work with them, have provided us an avenue to enrich our expertise.
Talk to us about any project you have in mind. We are excited to work with you!