UppLabs & Nika Tech Family smart investments
As technology professionals, the UppLabs team used to think about the best software development services we can deliver to our clients. That was and still is our TOP priority. However, every company aimed at growing. In this material, we would like to describe UppLabs' way of tripling our profits following Nika Tech Family smart investments.
Why UppLabs decided to follow smart investments
UppLabs is a software development company with great experience in outsourcing. For 6 years of our existence, the company managed to develop a customer base, got lots of positive feedback and high recognition for our projects. 
However, the company's founder Vitaliy Dyachenko had more ambitions. His goal was to grow the company and develop large-scale projects.
"We've experimented a lot – we engaged consultants, considered partnerships with companies and entrepreneurs from the United States, Ukraine, Israel, and Switzerland. We constantly tried to find ways for faster growth. At some point, it became clear that we could try to get help from a partner who has already walked this through," Vitaliy explains.
Maksym Slobodyanyuk and Svitlanka Sergiichuk from the Nika Tech Family team became such partners. Within a month, the parties signed an investment agreement. Three months later the UppLabs team has doubled, with the key indicators growing 3-5 times. At the same time, the founder of the company began to earn more than before the cooperation, when he owned 100% of the company. The result satisfied everyone, but this is just the beginning: the Nika Tech Family is investing in projects that have chances to grow tenfold in the perspective.
UppLabs launched in 2014. The company gradually extended: there were only four specialists at the beginning, now there are 28 team members. UppLabs created a well-developed customer base and experienced working with complex projects, including legacy rebuild (modernization or a complete rebuild of a project that was implemented many years ago on outdated technologies) and project rescue (when the client seeks a replacement for a previous contractor who failed the task). But there were specific obstacles and risks that prevented the company from growing faster:
Some clients were startups at the initial stage. Working with startups almost always requires extra efforts from an outsourcing company. It means – the constant search for new projects and keeping the team instead of focusing on its growth.
Geography. From the very beginning, UppLabs has worked with the US and European markets. But there were also clients from India: the Indian business culture often creates a kind of work process that sometimes can demotivate the team.
The average rate was 20% below the market average, and the GPM (gross profit margin) was about 30%, which was below the market levels.
Staff turnover in the company was relatively high.
Over time, the UppLabs team realized that they need a partner that will not just help with investments but also bring experience – smart money.
"It was not so much a search for investment, but a search for a partner with a great experience in scaling companies and developing leading players in the IT services market," – Vitaliy explains.
Nika Tech Family became such a partner. It took only a month from the beginning of the discussion about the potential partnership to the closing of the agreement. Then UppLabs got a minority partner. 
Why Nika Tech Family?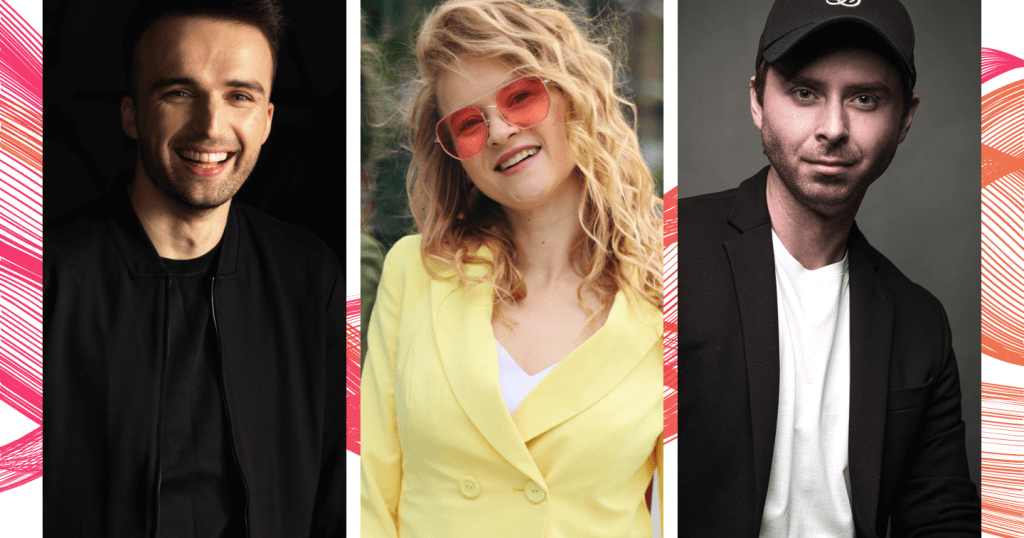 Vitaliy Dyachenko describes the reasons why UppLabs decided to attract investments from Nika Tech Family:
Experience. Nika Tech Family provided numerous examples of the companies' success that reached a new level of development. For example, the iLogos Game Studios company, which is now an important player in the gaming industry and cooperated with such prominent companies as Disney, Supercell, Electronic Arts.
The professionalism of the team. During the meetings, Nika Tech Family discussed and analyzed our company. Their systematic approach, detailed briefing on the analysis of UppLabs' strong and weak points, examples of cases, demonstrated their strong professionalism that could help the company's growth. They proved a deep understanding and experience of taking companies of our size to a significantly different level. Another important factor was the availability of C-level specialists who were supposed to help us organize the right work in those areas where we experienced gaps, for example, business development, HR, and recruitment.
Communication, its simplicity, frequency, and quality. It was easy to communicate and work with Nika Tech Family. We understood each other perfectly and shared the same opinions on many issues.
Maxim Slobodyanyuk, the managing partner of Nika Tech Family is convinced that the wish to achieve more is an important trait of every head of the company. Vitaliy Dyachenko was just like that.
"Vitaliy impressed us from the first meeting – his vision and viewpoint immediately stood out from others," adds Svitlanka Sergiichuk, Nika Tech Family partner.
The company's founder's ambitions were complemented by perfect due diligence, after which the parties shook on it.
The recipe of the fast growth by Nika Tech Family 
Nika Tech Family team's ambition is to quickly immerse in the business of a new partner, promptly isolate inefficient processes and approaches of the company, fix them and immediately get the result.
"That is why our portfolio companies usually experience exponential growth of revenue and EBIDTA in the first months," Slobodyanyuk explains.
The expectations of UppLabs were fulfilled from the first months – the revenue grew 10% to 15% each month.
Svitlanka Sergiichuk explains how such growth rate was achieved:
"Per our standard process, we started with large-scale audits of the company's business units, which helped us identify its bottlenecks. We prioritized two key metrics that indicated the health of the outsourcing business: 
GPM (Gross Project Margin) of UppLabs was 30%, which is below the market.
The average revenue per employee – at the start of UppLabs this figure was 20% lower than the market benchmark."
First of all, Nika Tech Family undertook an effort to bring these metrics closer to the market best practices. When the company operates in the lower than average price segment for several years, the mechanical raising of rates will not work. The market needs to justify the business's transition to another price segment, and the company needs to change the model and methodology of work. That's what was done in the first place.
UppLabs have changed the positioning. Instead of a former generic developer who is willing to take on anything that pays, we built a niche expert concept. We analyzed our company's project portfolio. There were three verticals in which our company had the most experience and expertise:
Each vertical had its value proposition. We identified the best practices that could be used as the company's know-how for competitive advantage in tenders.
The change in positioning has led to a reset of all contact points with the client – websites, landings, presentations, marketing materials, and even wording of the company's communication model.
We have redirected all lead-generating activities to the target audience that corresponds to the selected positioning and verticals: these are highly specialized projects lasting from 6 months with the corresponding requirement to revenue.
BizDev Unit. After auditing and analyzing the business, we turned to the compact business structure that could ensure the flow of projects to increase employees' numbers quickly. The task was to double the company's number of employees within a quarter, and we succeeded. We implemented a structure with lead generation specialist, SDR (sales development representative), Closer roles and combined sales and marketing into a single team to fully track each activity's effectiveness. A KPI system was introduced for each marketing activity.
Presales Unit. Audit and interviews with key team members showed a lack of a standardized presales process, which slowed down the evaluation of new projects. We identified the essential roles at the Presales stage and divided the responsibility areas between the participants: project managers, business analysts, technical leaders, marketers, business development specialists, and service stations. We managed to automate part of the process, and we are still working on deeper standardization.
HR Unit. The main obstacle to business scaling was the turnover: it is difficult to have a twofold growth when it is necessary not only to hire teams for new projects but also to look for replacements all the time. That's why we have brought in-market specialists to work hard on the team's pains and increase employee retention. This way, we have already standardized onboarding, formulated Employee Value Proposition, and company values.
Currently, we are working to improve the social package. In four months after the investment, staff turnover decreased by 70%. Of course, the year's results will show an accurate picture of change. Also, Nika Tech Family launched training for key employees on interaction, communication with colleagues. This has improved the team climate and promoted loyalty to the company. 
Recruitment Unit. Immediately after the first 'hot' set of tasks, it was much easier for the company to sign contracts. Therefore, it was necessary to adapt recruitment to the breakneck pace of hiring. Currently, the business is growing at a rate of +5-10 people per month. After auditing the recruitment process, and following the results of the audit, the department was reinforced with a Senior specialist.
Upsell Unit. The statistics of the situation for existing customers showed the need to form a competent upsell department. We selected the group of clients with tremendous potential for expansion and landed two successful contracts: this has created a financial basis for the safe implementation of further innovations and investments in searching for new leads. After the closure of the 'hot' extensions, we plan to systematize the upsell as a unit and nurture a specialist who will be in charge of it.
Project Management Office (PMO). The vast majority of the company's projects were implemented without a manager. However, with the new positioning and increased price, the level of communication requirements, and tracking, the level of services has also expanded. We decided to form a PMO unit. Now each project has a supervisor, which also contributes to customer loyalty.
There were no challenges while implementing these changes: both the company's management and the partners from Nika Tech Family understood that the changes were necessary. The cost of rebooting is measured in tens of thousands of dollars. It was worth it, and the profit made up for everything.
The results UppLabs received 
In terms of quantitative indicators of change, the results we see after the start of our partnership with Nika Tech Family: 
A threefold increase in net profit due to improved positioning and alignment of rates with the market. As a result, the foundation underlines that although the owner has fewer shares in the company, he receives more significant dividends and sees the impact of fine-tuned cooperation.
Revenue growth: 10 to 15% from month to month.
A threefold increase in the average contract price.
Fivefold increase in the sales funnel. The funnel continues to grow to meet scaling goals.
A twofold increase in the number of employees. The company grows by 5-10 employees per month and continues to grow. At the same time, each employee generates 20% more profit than before. And staff turnover decreased by 70%.
Vitaliy also highlights the quality indicators that follow from each change in processes in the company. There are clear verticals of expertise, which allows attracting customers with larger orders and redirect the company's efforts to long-term contracts. This, in turn, allows expanding the team, increasing revenue, and offering essential services and additional services.
Nika Tech Family is looking for businesses to invest in: who's next
Inspired with UppLabs' success and the success of a dozen companies in which Nika Tech Family has already invested and helped scale their businesses, the foundation is continually looking for companies whose investments will help them grow 10-20 times.
Nika Tech Family managing partner Maxim Slobodyanyuk tells what companies the foundation is interested in:
The main companies we are looking for are those whose founders or executives have hit a glass ceiling and are not growing. More often this has nothing to do with the person or their skills or their wish to grow. That is why it is vital for us that the company leader has ambitions, from our side we can help them with the realization. 

As for companies, we are interested in operationally profitable service-based companies (IT outsourcing), which operate globally, i.e., have customers all over the world.
Every year they are ready to invest in as many as 1 or 2 companies. This restriction is not accidental: the focus is on the result. They are looking for a few companies to help speed up the scale and quickly grow 10-15-fold, instead of passively handing out money to dozens of companies and waiting for years to double or triple the result. 
Essentially, our job is to turn the business of a 'talent seller' into a company that solves customer problems through its expertise and its technological solutions. We carried out such a transformation as a pilot project on the example of one of our portfolio companies – iLogos Games Studios. Today it is among the top ten mobile game companies globally, according to TopDevelopers. 
The case of the Nika Tech Family and UppLabs is not unique. The mutually beneficial partnership has also helped grow iLogos Game Studios, Natural Links, and others.
Let UppLabs help your business with software solutions
Every day UppLabs implements complex and challenging web and mobile projects for Fintech, Healthcare, and Real Estate. We have accumulated extensive experience in subtleties and nuances, which will undoubtedly help improve any project. We try to help the customer realize the best products because its success is our success too.
Our software development agency works end-to-end with the clients discussing all possible scenarios and questions. Starting from strategy to digital, we bring transformational outcomes. It is UppLabs' task to show you the opportunities, needs, and threats.
Our assurance as a trusted software development service includes:
Designing and applying appropriate project management standards
Planning and monitoring the project (timelines and budget)
Managing project risks
Ensuring customer satisfaction
Organizing and motivating a project team
Creating detailed, comprehensive, and well-structured technical documentation
Estimating, prioritizing, planning, and coordinating testing activities
Developing and applying development and testing processes for new and existing products to meet client needs
CI/CD (Continuous Integration and Continuous Delivery)
You can always book a call with Upplabs and delegate the task to develop your product. Be sure that we will guide you on needed metrics and provide necessary integrations to collect and analyze them. UppLabs is a perfect companion to lift you Upp!
If you have any questions, UppLabs is always here to help you! We hope to win your business and build a long-term relationship with you!